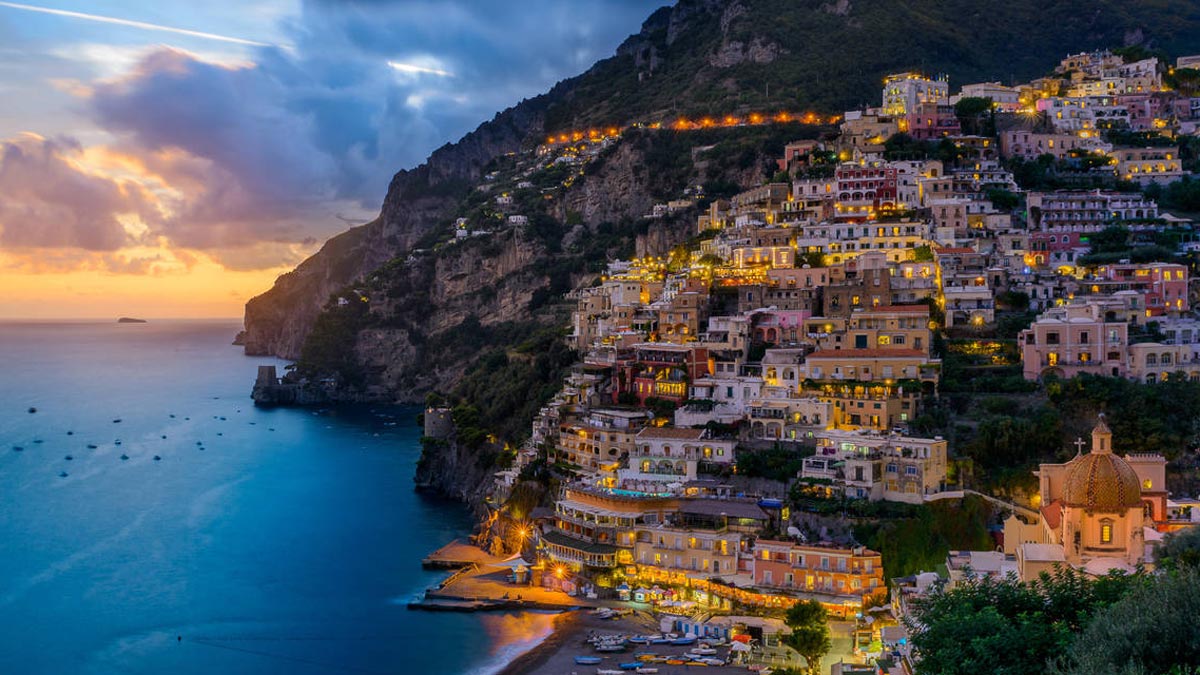 Discover the ancient ruins of Pompeii!
Pompeii holds an intense fascina- tion for visitors today. Following the eruption of the volcano mount Vesuvius in the year 79 AD, Pom- peii lay buried and forgotten for hundreds of years. The town is high on the list of Wonders of the World and the excavations which began in the 18th century are still being carried out today.
Our guide will take you slowly through some of the ancient streets of Pompeii where you can see Baths, Forums and villas built by the prosperous Romans in the year 80 BC. Marvel at the fabulously preserved frescoes which adorned the walls and oors of the villas. Even if your interests do not lie in the history, this is an archaeological site which cannot fail to impress you.
Includes
Departures
Monday And Wednesday At 8:10 Am
Meeting Point
Half Day Tour
8:10 Am Achille Lauro Parking Area In Via Correale
Languages
No holiday in Sorrento is complete without a trip to the enchanting island of Capri. Spend an unforgettable day in the little treasure of the Mediterranean!
Meet your expert local guide in Sorrento and embark on high-speed boat toward the Island of Capri.
Arrived in Capri you'll take a boat ride to the popular and dreamy "Grotta Azzurra" (Blue Grotto), where sunlight passes into an underwater cavity and shines through the seawater, creating a magical blue reflection. After returning to the port you'll board on a minibus for a scenic drive to Anacapri, 918 feet (280 meters) above the sea level. You'll see wonderful views of the bay of Naples before continuing to a local restaurant for lunch. After lunch you can take advantage of some free time to explore Capri at your leisure or go shopping. Then you'll return to Marina Grande and embark back to Sorrento.
Includes
Transport
Local Tour Guide
Lunch (Beverages not included)
Entrance Blue Grotto 
(depending on weather conditions)
Departures
Daily at 10:00 AM (approx)
Pick Up
Starting at 8:30 AM from centrally located Hotels (approx)
Languages
English, Spanish, French, German
Other Tours from Sorrento
Herculaneum
Pompeii & Vesuvius
Pompeii & Herculaneum
Herculaneum & Vesuvius
Almal Drive
Ischia
Selected Tours
Amal Drive Select
Pompeii Select & Herculaneum
Vesuvius 4×4 Select
Costiera Sea Dreams: Positano & Amal by deluxe boat
Use the form below to receive full information and pricing