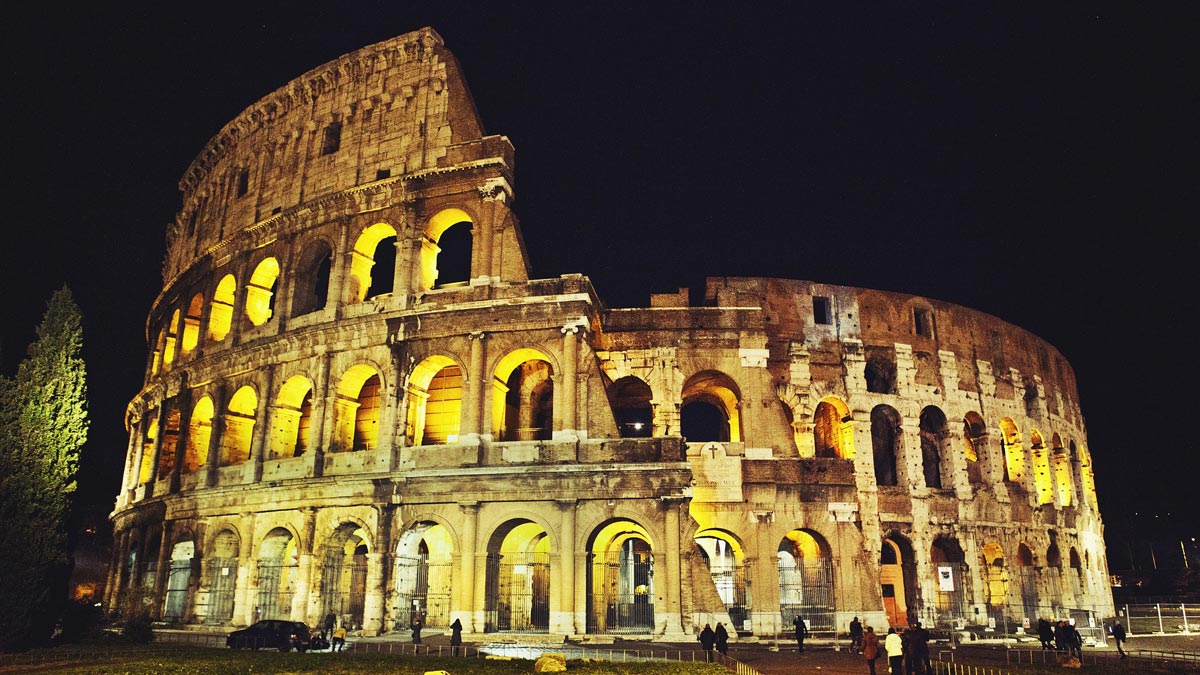 Colosseum – Palatine Hill – Roman Forum
Walking  through  history: visit the Coliseum, symbol of the ancient Roman times, and its surrounding area, the most important and beautiful archaeological site in the world.
Also known as  the Flavian Amphitheatre, the Coliseum is one of the most famous monuments in the world. Opened to the public with a solemn inauguration that lasted 100 days, it was used for gladiatorial fights (murena), wild animal hunts (venationes) and, with the arena filled with water, simulated sea battles (naumachiae). Built where there was before an artificial  lake of the Nerone's  Domus Aurea, it had a capacity for approx. 73.000 people with a large awning (velarium) which protected the spectators from the sun and the rain.  It's 2.000 years old but the Colosseum  is still the symbol of the Eternal City.
The Palatine Hill,  where the city of Rome was founded and the place that became, with the development of Rome and the continued embellishment of the Forum, due to its close proximity to the seat of power,    the fashionable place to live, the most exclusive neighborhood where  emperors and patrician families built opulent palaces.
The Roman Forum was for centuries the center of Roman public and  economic  life, where the most important structures of the ancient city were located.
VIRTUAL REALITY OF ANCIENT ROME IN 3D
Rome today with your eyes, Ancient Rome through GOOFO eyes. 
MIN 4 – MAX 18 PAX
Skip the line
English Only
OPERATES:
Morning – everyday except the first Sunday of each month
Afternoon – Tuesday, Thursday,Saturday and Sunday except the first Sunday of each month at 03.00 p.m
DEPARTURE TIME: 09.00 a.m.
TOUR ENDS: Roman Forum  – drop off at hotels is not included.
DURATION: 3 hours.
INCLUDES:  skip the line entrance, guide, headsets
IMPORTANT NOTE: It is forbidden to enter the Coliseum with suitcases, backpacks and voluminous bags. There is no bag deposit at the Coliseum.