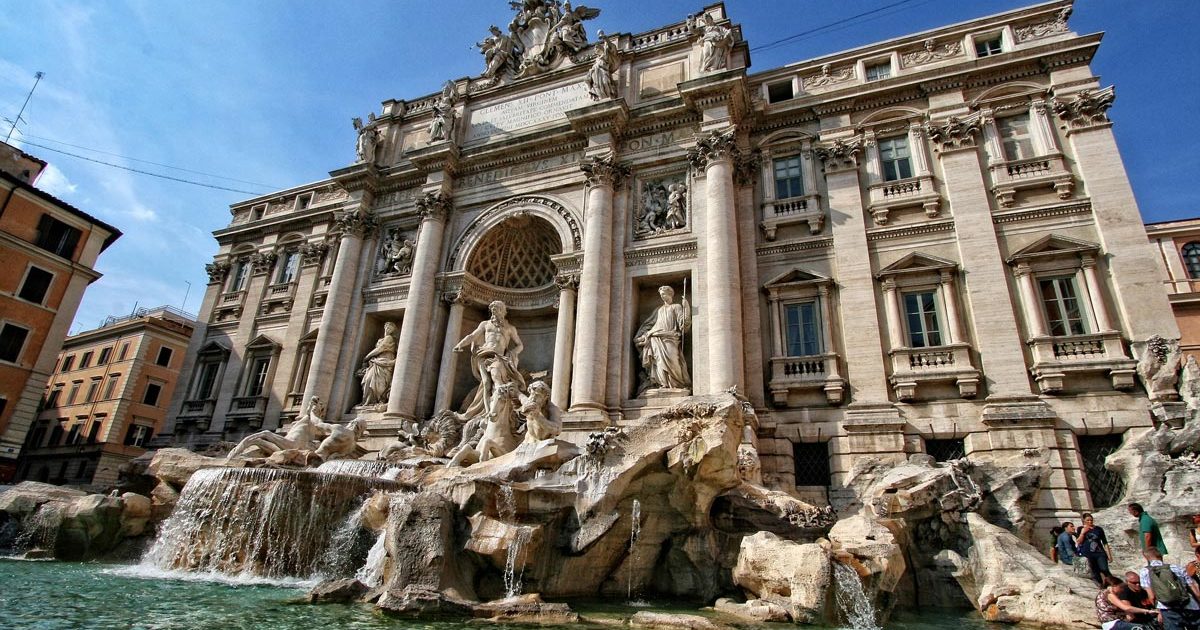 A pleasant walk in the historical heart of the city that will give you the opportunity to visit some of the most famous and symbolic sights of Rome.
Theater of Marcellus, probably the most ancient Theater discovered up until now.
Jewish Ghetto, with the fascinating archaeological area of the Porticus Octaviae. A characteristic district with small alleys and squares, full of artisan shops and kosher restaurants.
Campo de Fiori, one of the most popular squares of  the city, famous for its open-air food market and that in the evening turns into one of the meeting points of  Roman nightlife.
Pantheon, dedicated to all the gods, it is the world's largest unreinforced concrete dome and one of the best preserved of all ancient Roman buildings.
Piazza Navona, the most elegant of all Roman squares, a cosmopolitan meeting place with many outdoor cafes and seasonal fairs, where the famous Bernini's Four Rivers Fountain stands.
Trevi Fountain, the largest baroque fountain in the city and one of the most famous fountains in the world, surely one of the icons of Rome.
Piazza di Spagna: with  its eighteenth century atmosphere  created  by the ochre-colored buildings, Bernini's fountain La Barcaccia and the magnificent and celebrated  Spanish Steps that lead up to the Church of Trinità dei Monti. Off the Piazza are located boutiques of the most  famous  High-Fashion brands.
MIN 4 – MAX 18 PAX
English Only
OPERATES:  Tuesday, Thursday, Sunday
DEPARTURE TIME: 09.30 a.m.
MEETING POINT: Via del Teatro di Marcello corner with Via Montanara or free pick-up service from centrally located hotels.
TOUR ENDS: Spanish Steps  – drop off at hotels is not included.
DURATION: 3 hours.
INCLUDES:  guide, headsets