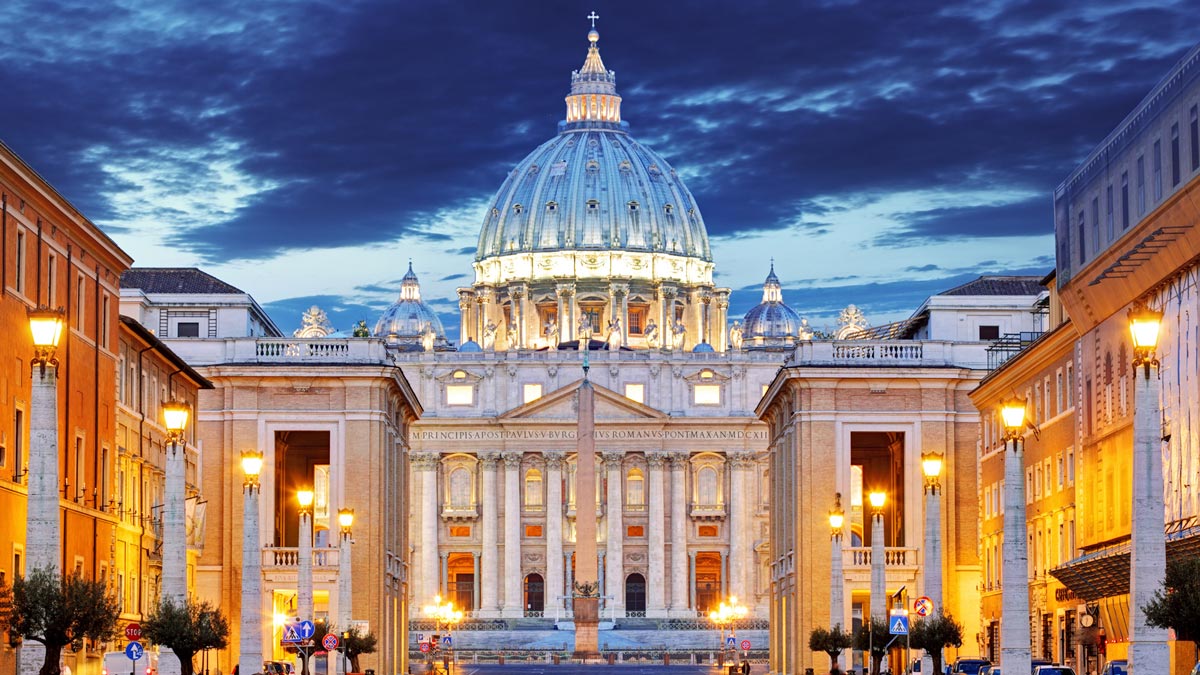 Vatican Museums – Sistine Chapel – St. Peter's Basilica
Enjoy  one of the  most important art collection in the world and the masterpieces of St. Peter's Basilica.
Following  our  knowledgeable and passionate guide, the tour begins at the Vatican Museums with its immense collection built up by the Popes throughout the centuries. The itinerary includes the Pio Clementino Hall, the Laocoon and Apollo Belvedere, the Maps Gallery, the Candelabra Gallery, the Tapestries Gallery and  the Sistine Chapel to admire the breathtaking  frescos by Michelangelo, one of the most celebrated masterpieces in the world.
From the  Museum you will exit directly into St Peter's Basilica, the most important Christian Church in the world, heart of the Catholic religion, where you will admire, among others, Michelangelo's masterpiece La Pietà and the impressive Baldachin Altar by Bernini.
Tour ends in the  suggestive  St Peter's Square, dominated by Michelangelo's  imposing Cupola  and surrounded by  the famous Bernini's double Colonnade.
MIN 4 – MAX 18 PAX
English Only
Skip the line entrance
OPERATES:
Morning – except Wednesday, Sunday and religious holidays at 10.00 a.m.
Afternoon – every day except Sundays and religious holidays at 02.00 p.m
DEPARTURE TIME: 09.00 a.m.
TOUR ENDS: St. Peter's Square – drop off at hotels is not included.
DURATION: 3 hours.
INCLUDES:  skip the line entrance, guide, headsets
IMPORTANT NOTES
The Museum requires  that wheelchair bound clients follow a different itinerary and aren't allowed to join our regular tour.
It is not permitted to enter Churches in shorts, uncovered shoulders, miniskirts.
It is forbidden to bring into Museum metal objects, backpacks, umbrellas.
Should  St. Peter's Basilica be closed for religious ceremonies, the tour will instead include the visit of  Raphael's rooms.